Blocked Websites - How To Access Gambling Sites
====================================================================================
DNS 1.1.1.1 fast, free and secure
How to Unblock Gambling Websites:
1) If you are using a mobile device. Go to the App Store or Google Play and download and install the app: "1.1.1.1". Then activate it.
2) If you want to apply it directly to the router: open the administration of the router (information about this is on the bottom of the router itself). You find: "DNS server settings". Replace the current setting with those:
For IPv4: 1.1.1.1 и 1.0.0.1
For IPv6: 2606:4700:4700::1111 и 2606:4700:4700::1001
3) If you want to use it on Windows or Linux. Open: Network and Internet click on Change Adapter Settings -> Properties -> Internet Protocol Version 4 (or Version 6). Click on: Properties.
Replace the current setting with those:
For IPv4: 1.1.1.1 и 1.0.0.1
For IPv6: 2606:4700:4700::1111 и 2606:4700:4700::1001
=====================================================================================
If you want to open a blocked website then those are the best options in order to do it: VPN, proxy and TOR browser. All of the methods we have mentioned are absolutely free.

1) VPN or "Virtual Private Network" allows you to establish a secure connection to another network via the Internet. VPN can be used to access sites that are restricted by your ISP, to hide your Internet activity from prying eyes when using public Wi-Fi networks, to increase your security when surfing the Internet, and more.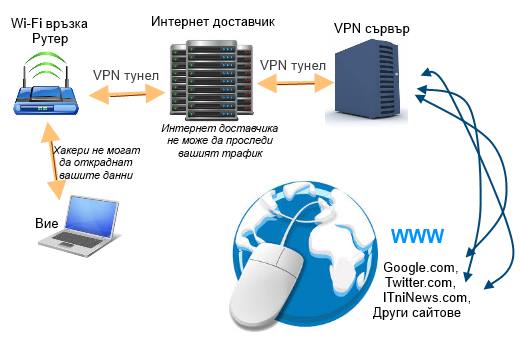 Connecting to a Virtual Private Network, all your traffic goes through an encrypted tunnel to this VPN and is redirected through it to the endpoint - web page, server. This way, all the sites you visit and all the web services you use will see the IP address of the VPN server instead of yours. In other words, you choose what location to show - you can surf as if you were in the US, China, etc.
There are many companies that offer VPN services, most of which are paid. We recommend the TunnelBear -
www.tunnelbear.com
which offer a very good quality free service with a limit of 500 MB of traffic per month. If you use it wisely, 500 MB per month is enough.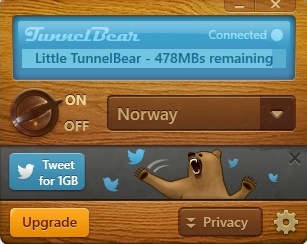 The software is easy to use: download, install, run and set a contry or a region which you want to be connected to. You can also track in real time how much of the free 500 MB of traffic you have left.
2) Proxy add-on to the browser you are using. A proxy server is a type of buffer between your computer and a specific destination on the Internet. When you use a proxy server, your computer will send a request to the proxy server, the proxy server will send it to the destination (such as a website), the destination will respond to the proxy request, and finally the proxy returns the data to your computer.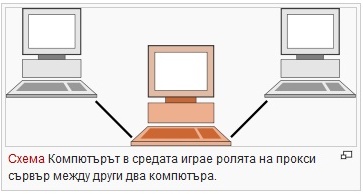 Most online browsers support add-ons that you can activate from the browser itself. We recommend the completely free ZenMate, which you can add:
It is very easy to add and activate the add-on. Then just turn it on and choose your country preferences.
There are many other add-ons available from which you can choose.
3) The Tor web browser is similar to Firefox, Chrome and Internet Explorer. Tor is software designed to help you be anonymous online and protect your privacy while using the Internet. Tor is a network of virtual tunnels that allows individuals or groups of people to improve security and protect their anonymity on the Internet. Tor also allows software developers to create new communication tools with built-in privacy features. Tor is the basis of a wide range of applications that allow organizations and individuals to share information on the Internet without compromising their personal data.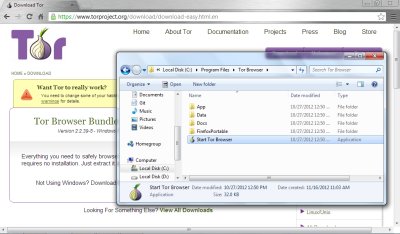 * Our team does not encourage anyone to break the law, but we believe that everyone has the right to know how to unblock websites.